Keylogger Zeus Description
Zeus Keylogger is a malware program that is designed to steal a computer user's private information. A keylogger is a program that is used to record every key that is pressed on the infected computer's keyboard. Zeus Keylogger also has the capacity to take the recorded data and relay it to a third party. A hacker can take all of this information and isolate online passwords, credit card information, and online banking data. To protect your privacy, out team of PC security researchers recommends using an anti-malware program to identify and remove Zeus Keylogger.
How Zeus Keylogger Steals Your Personal Information
Zeus Keylogger is specifically engineered to target financial information. This nasty spy program contains an extensive list of financial institutions, online banks and online payment websites. Whenever Zeus Keylogger detects one of the sites on Zeus Keylogger' list is being visited, Zeus Keylogger kicks into high gear and starts recording what the computer user is typing into his computer. Zeus Keylogger can also take screenshots to make it easier for a remote party to identify bank passwords, personal identification numbers, and credit card information. Zeus Keylogger has a particularly malicious feature that makes Zeus Keylogger especially dangerous. This keylogger program can interfere with your browsing by replacing some banks' pages with its own fake content. When this happens, the unwary computer user ends up typing his personal information into this fake page, which then sends the computer user's information to a third party.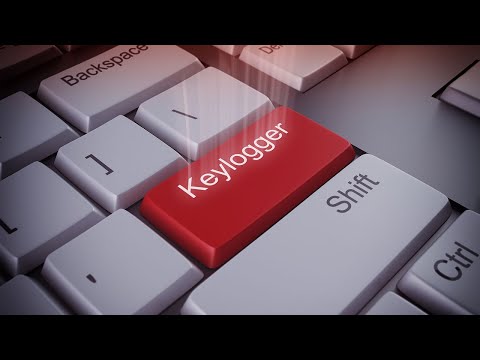 Detecting Zeus Keylogger
The main problem with a keylogger malware like Zeus Keylogger is that they are very difficult to detect. They will often not cause the infected computer to act any differently or present outward symptoms of an infection. If Zeus Keylogger is working together with a rootkit infection, Zeus Keylogger may not even show up in the Task Manager. This is why it is extremely important to scan your computer regularly with an anti-malware application that is fully up-to-date. If you have engaged in any risky or unsafe practices while browsing (e.g., opening unknown email attachments, visiting unsafe websites, or downloading files of dubious origin) you should run a full scan of your computer to make sure that you have not picked up a Zeus Keylogger infection. ESG team of PC security researchers recommends making sure that your anti-malware program is able to detect Zeus Keylogger. Some anti-malware applications are not able to detect the presence of this keylogger or its associated Trojans. Research has shown that only about one fourth of the anti-virus programs on the market are able to detect Zeus Keylogger. Fortunately, many banks are now able to detect whether a user's computer may contain malware such as Zeus Keylogger.
Technical Information
File System Details
Keylogger Zeus creates the following file(s):
| # | File Name | Detection Count |
| --- | --- | --- |
| 1 | C:\Documents and Settings\[user name]\Local Settings\Temporary Internet Files | N/A |
| 2 | C:\Program Files\ | N/A |
| 3 | C:\Documents and Settings\[user name]\Application Data | N/A |
| 4 | C:\WINDOWS\system32\ | N/A |
| 5 | C:\Documents and Settings\[user name]\Local Settings\Temp | N/A |
Registry Details
Keylogger Zeus creates the following registry entry or registry entries:
Registry key
HKEY_CURRENT_USER\Software\Microsoft\Windows\CurrentVersion\Run "[RANDOM CHARACTERS].exe"
HKEY_CURRENT_USER\Software\Microsoft\Windows NT\CurrentVersion\Windows "load"="%Temp%\csrss.exe"
Related Posts