PC Accelerate Pro
Threat Scorecard
EnigmaSoft Threat Scorecard
EnigmaSoft Threat Scorecards are assessment reports for different malware threats which have been collected and analyzed by our research team. EnigmaSoft Threat Scorecards evaluate and rank threats using several metrics including real-world and potential risk factors, trends, frequency, prevalence, and persistence. EnigmaSoft Threat Scorecards are updated regularly based on our research data and metrics and are useful for a wide range of computer users, from end users seeking solutions to remove malware from their systems to security experts analyzing threats.
EnigmaSoft Threat Scorecards display a variety of useful information, including:
Ranking: The ranking of a particular threat in EnigmaSoft's Threat Database.
Severity Level: The determined severity level of an object, represented numerically, based on our risk modeling process and research, as explained in our Threat Assessment Criteria.
Infected Computers: The number of confirmed and suspected cases of a particular threat detected on infected computers as reported by SpyHunter.
See also Threat Assessment Criteria.
| | |
| --- | --- |
| Ranking: | 21 |
| Threat Level: | 10 % (Normal) |
| Infected Computers: | 493,508 |
| | |
| --- | --- |
| First Seen: | October 13, 2015 |
| Last Seen: | March 21, 2023 |
| OS(es) Affected: | Windows |
The PC Accelerate Pro software is developed by Installer Technology Co., is published by DisplayTime Software, and may arrive on your PC via free software packages. The PC Accelerate Pro software is promoted on Pcacceleratepro.com to be a viable alternative to the system tools you can find built-into Windows. The PC Accelerate Pro program may claim to be a powerful system optimization utility that can prevent disk fragmentation and slow performance, as well as delete your traces on the Internet. Many users may be interested in taking advantage of the trial period of two weeks that Installer Technology Co. provides with the PC Accelerate Pro software. However, the behavior of the PC Accelerate Pro program shares many similarities with rogue system managers like Smart PC Cleaner and Windows Accelerator Pro and is perceived as a Potentially Unwanted Program (PUP). The main executable of the PC Accelerate Pro software may be detected as PUP.PC Accelerate Pro and PUP.DisplayTimeSoftware.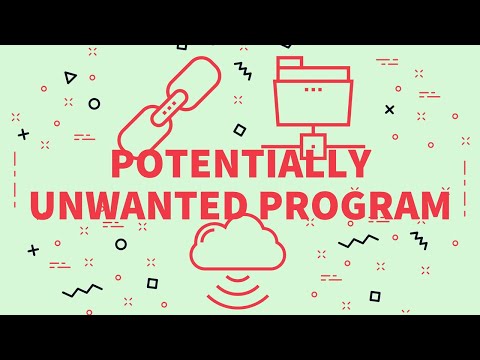 The trial period of PC Accelerate Pro allows users to make manual scans and clean their browser cache and search history. Users may perform 'deep scans' with the PC Accelerate Pro software and find hundreds of problems in their Windows Registry that may be repaired with the PRO version of PC Accelerate Pro. Computer experts alert that the PC Accelerate Pro software may not provide accurate information about the problems of your system and show critical error messages to incite you to pay up to $100 for a license that would unlock the PRO functionality. The PC Accelerate Pro program may run as a system driver and be listed in the MSCONFIG tools as a startup service. Contrary to what the PC Accelerate Pro app is advertised to do, it may slow down your PC and make you open your wallet deliberately. Additionally, the PC Accelerate Pro app may perform scans of your running service and prevent you from opening programs for more than five minutes every time you turn on your computer. You should use an anti-spyware tool to delete all files related to the PC Accelerate Pro software and Registry keys it may have left behind.
SpyHunter Detects & Remove PC Accelerate Pro
File System Details
PC Accelerate Pro may create the following file(s):
#
File Name
MD5
Detections

Detections: The number of confirmed and suspected cases of a particular threat detected on infected computers as reported by SpyHunter.

1.
PCAcceleratePro.exe
01d4d9f7199bfbcfed8dac36e6ce0f40
69
2.
PCAcceleratePro.exe
b9ab2f549a385ec8e899de01c92440b6
51
3.
PCAcceleratePro.exe
39ff8f8a470ca0b9f943d5b34d5e5ea2
35
4.
PCAcceleratePro.exe
b5ec2fd6d18f05077b360cce0f6854ce
30
5.
PC Accelerate Pro.exe
c999afb0ba9520ad9597616568947516
12
6.
PCAcceleratePro.exe
47f364ecc161cc1c89c3b77409b99719
11
7.
MultiSpeedUp.exe
988fef29b3eb27587b0c277aaf2c9bf2
8
8.
file.exe
46758f6cda8caa0d60f89dcc710674f5
3
9.
setup.exe
d7fcf737ebd79f4fbd1a3345ddf7f192
3
10.
PC Accelerate [1].exe
de6318700e4cdda86bd6dd5c19a90599
3
11.
PC Accelerate Pro.exe
8dae6430be40b94fe55b58241314fb1a
2
12.
PC Accelerate [3].exe
af195ec67deba4e7864863cc17c40e31
1
13.
PC Accelerate [2].exe
1f0a989d0353d15c984759aeef15e721
0
Registry Details
PC Accelerate Pro may create the following registry entry or registry entries:
File name without path
pcaccel[1].xml
PCAcceleratePro.lnk
pcacceleratepro[1].xml
PCAPro.lnk
Software\ACPTab
Software\APCTab
Software\APTab
SOFTWARE\bokangspeedup
SOFTWARE\bpcapq
SOFTWARE\heavenpcap
SOFTWARE\ineffablepcap
SOFTWARE\ipcap
SOFTWARE\iqpcap
SOFTWARE\limitedpcap
SOFTWARE\miapcp
Software\Microsoft\Internet Explorer\DOMStorage\pcacceleratepro.com
Software\Microsoft\Internet Explorer\Main\FeatureControl\FEATURE_BROWSER_EMULATION\PC Accelerate Pro.exe
SOFTWARE\Microsoft\Internet Explorer\MAIN\FeatureControl\FEATURE_BROWSER_EMULATION\PCAcceleratePro & Instant support.exe
Software\Microsoft\Internet Explorer\Main\FeatureControl\FEATURE_BROWSER_EMULATION\PCAcceleratePro.exe
SOFTWARE\Microsoft\RADAR\HeapLeakDetection\DiagnosedApplications\RPCAcceleratePro.exe
Software\Microsoft\Windows\CurrentVersion\Run\PC-Accel-Pro
SOFTWARE\Microsoft\Windows\CurrentVersion\Run\PCAcceleratePro
SOFTWARE\Microsoft\Windows\CurrentVersion\Run\PCAPro
SOFTWARE\numidapcap
SOFTWARE\PC!Accelerate!Pro
SOFTWARE\PCAcceleratePro
SOFTWARE\PCAccelPro
SOFTWARE\pcapcp
SOFTWARE\PCAPro
SOFTWARE\plazypcap
SOFTWARE\qtpcap
SOFTWARE\TsapriSpeedupit
SOFTWARE\usualspcap
SOFTWARE\vemopcap
SOFTWARE\Wow6432Node\bokangspeedup
SOFTWARE\Wow6432Node\bpcapq
SOFTWARE\Wow6432Node\heavenpcap
SOFTWARE\Wow6432Node\ineffablepcap
SOFTWARE\Wow6432Node\ipcap
SOFTWARE\Wow6432Node\iqpcap
SOFTWARE\Wow6432Node\limitedpcap
SOFTWARE\Wow6432Node\miapcp
SOFTWARE\Wow6432Node\Microsoft\Internet Explorer\MAIN\FeatureControl\FEATURE_BROWSER_EMULATION\PCAcceleratePro & Instant support.exe
SOFTWARE\Wow6432Node\Microsoft\Internet Explorer\MAIN\FeatureControl\FEATURE_BROWSER_EMULATION\PCAcceleratePro.exe
SOFTWARE\WOW6432Node\Microsoft\Windows\CurrentVersion\Run\PC-Accel-Pro
SOFTWARE\Wow6432Node\Microsoft\Windows\CurrentVersion\Run\PCAcceleratePro
SOFTWARE\Wow6432Node\Microsoft\Windows\CurrentVersion\Run\PCAPro
SOFTWARE\Wow6432Node\numidapcap
SOFTWARE\Wow6432Node\PC!Accelerate!Pro
SOFTWARE\Wow6432Node\PCAcceleratePro
SOFTWARE\Wow6432Node\PCAcceleratePro & Instant support
SOFTWARE\Wow6432Node\PCAccelPro
SOFTWARE\Wow6432Node\pcapcp
SOFTWARE\Wow6432Node\PCAPro
SOFTWARE\Wow6432Node\plazypcap
SOFTWARE\Wow6432Node\qtpcap
SOFTWARE\Wow6432Node\TsapriSpeedupit
SOFTWARE\Wow6432Node\usualspcap
SOFTWARE\Wow6432Node\vemopcap
SOFTWARE\Wow6432Node\xpcap
SOFTWARE\xpcap
AffairsSpeedup
AnswerPCAP
bokangspeedup
bpcapq
BrarvaSpeedup
CaringSpeedUp
ChronoSpeedup
clientpcspeedup
DreamOfPcSpeedup
FastPCProf
heavenpcap
ineffablepcap
ipcap
iqpcap
KruSpeedup
limitedpcap
LittleSpeedup
MarSpeedp
MBAffairsSpeedup
MBClientPCSpeedup
MBOnrymSpeedup
miapcp
numidapcap
OnrymSpeedup
PC!Accelerate!Pro
PC-Accel-Pro
PCAcceleratePro
PCAcceleratePro & Instant support
PCAccelPro
pcapcp
PCAPro
plazypcap
ProAccelerationOfPC
qtpcap
SilverSpeedup
TickTackSpeedup
TriocySpeedup
TsapriSpeedup
TsapriSpeedupit
usualspcap
vemopcap
WatchingSpeedup
xpcap
YixSpeedup
Directories
PC Accelerate Pro may create the following directory or directories:
%ALLUSERSPROFILE%\AffairsSpeedup
%ALLUSERSPROFILE%\AnswerPCAP
%ALLUSERSPROFILE%\Application Data\PC Accelerate Pro
%ALLUSERSPROFILE%\Application Data\PCAcceleratePro
%ALLUSERSPROFILE%\AweAPCP
%ALLUSERSPROFILE%\BrarvaSpeedup
%ALLUSERSPROFILE%\CaringSpeedUp
%ALLUSERSPROFILE%\ChronoSpeedup
%ALLUSERSPROFILE%\DreamOfPcSpeedup
%ALLUSERSPROFILE%\FastPCProf
%ALLUSERSPROFILE%\KruSpeedup
%ALLUSERSPROFILE%\LittleSpeedup
%ALLUSERSPROFILE%\MBAffairsSpeedup
%ALLUSERSPROFILE%\MBClientPCSpeedup
%ALLUSERSPROFILE%\MBOnrymSpeedup
%ALLUSERSPROFILE%\MarSpeedp
%ALLUSERSPROFILE%\Microsoft\Windows\Start Menu\Programs\PCAPro
%ALLUSERSPROFILE%\Microsoft\Windows\Start Menu\Programs\PCAcceleratePro
%ALLUSERSPROFILE%\Microsoft\Windows\Start Menu\Programs\ipcap
%ALLUSERSPROFILE%\Microsoft\Windows\Start Menu\Programs\miapcp
%ALLUSERSPROFILE%\OnrymSpeedup
%ALLUSERSPROFILE%\PC Accelerate Pro
%ALLUSERSPROFILE%\PC!Accelerate!Pro
%ALLUSERSPROFILE%\PCAP
%ALLUSERSPROFILE%\PCAPro
%ALLUSERSPROFILE%\PCAcceleratePro
%ALLUSERSPROFILE%\ProAccelerationOfPC
%ALLUSERSPROFILE%\SilverSpeedup
%ALLUSERSPROFILE%\Start Menu\Programs\PCAcceleratePro
%ALLUSERSPROFILE%\TickTackSpeedup
%ALLUSERSPROFILE%\TriocySpeedup
%ALLUSERSPROFILE%\TsapriSpeedup
%ALLUSERSPROFILE%\TsapriSpeedupit
%ALLUSERSPROFILE%\WatchingSpeedup
%ALLUSERSPROFILE%\YixSpeedup
%ALLUSERSPROFILE%\bokangspeedup
%ALLUSERSPROFILE%\bpcapq
%ALLUSERSPROFILE%\clientpcspeedup
%ALLUSERSPROFILE%\heavenpcap
%ALLUSERSPROFILE%\ineffablepcap
%ALLUSERSPROFILE%\ipcap
%ALLUSERSPROFILE%\iqpcap
%ALLUSERSPROFILE%\limitedpcap
%ALLUSERSPROFILE%\miapcp
%ALLUSERSPROFILE%\numidapcap
%ALLUSERSPROFILE%\pcapcp
%ALLUSERSPROFILE%\plazypcap
%ALLUSERSPROFILE%\qtpcap
%ALLUSERSPROFILE%\usualspcap
%ALLUSERSPROFILE%\vemopcap
%APPDATA%\Microsoft\Windows\Start Menu\Programs\PCAcceleratePro
%APPDATA%\PC Accelerate Pro
%APPDATA%\PCAccPro
%APPDATA%\PCAcceleratePro
%LOCALAPPDATA%\AnswerPCAP
%LOCALAPPDATA%\AweAPCP
%LOCALAPPDATA%\CaringSpeedUp
%LOCALAPPDATA%\DreamOfPcSpeedup
%LOCALAPPDATA%\FAPCPro
%LOCALAPPDATA%\FastPCProf
%LOCALAPPDATA%\KruSpeedup
%LOCALAPPDATA%\LittleSpeedup
%LOCALAPPDATA%\MBAffairsSpeedup
%LOCALAPPDATA%\MBClientPCSpeedup
%LOCALAPPDATA%\MBOnrymSpeedup
%LOCALAPPDATA%\MarSpeedp
%LOCALAPPDATA%\OnrymSpeedup
%LOCALAPPDATA%\PC Accelerate Pro
%LOCALAPPDATA%\PC!Accelerate!Pro
%LOCALAPPDATA%\PCAP
%LOCALAPPDATA%\PCAPro
%LOCALAPPDATA%\PCAccelerateP
%LOCALAPPDATA%\PCAcceleratePro
%LOCALAPPDATA%\ProAccelerationOfPC
%LOCALAPPDATA%\SilverSpeedup
%LOCALAPPDATA%\TickTackSpeedup
%LOCALAPPDATA%\TriocySpeedup
%LOCALAPPDATA%\TsapriSpeedup
%LOCALAPPDATA%\TsapriSpeedupit
%LOCALAPPDATA%\WatchingSpeedup
%LOCALAPPDATA%\bokangspeedup
%LOCALAPPDATA%\bpcapq
%LOCALAPPDATA%\clientpcspeedup
%LOCALAPPDATA%\heavenpcap
%LOCALAPPDATA%\ineffablepcap
%LOCALAPPDATA%\ipcap
%LOCALAPPDATA%\iqpcap
%LOCALAPPDATA%\iqpcap_dfolder
%LOCALAPPDATA%\limitedpcap
%LOCALAPPDATA%\miapcp
%LOCALAPPDATA%\numidapcap
%LOCALAPPDATA%\pcapcp
%LOCALAPPDATA%\plazypcap
%LOCALAPPDATA%\usualspcap
%LOCALAPPDATA%\vemopcap
%LOCALAPPDATA%\xpcap
%LOCALPPADATA%\qtpcap
%LOCALPPADATA%\qtpcap_dfolder
%PROGRAMFILES%\AnswerPCAP
%PROGRAMFILES%\AweAPCP
%PROGRAMFILES%\CaringSpeedUp
%PROGRAMFILES%\DreamOfPcSpeedup
%PROGRAMFILES%\FAPCPro
%PROGRAMFILES%\FastPCProf
%PROGRAMFILES%\Installer_P.C.A.P
%PROGRAMFILES%\KruSpeedup
%PROGRAMFILES%\LittleSpeedup
%PROGRAMFILES%\MBAffairsSpeedup
%PROGRAMFILES%\MBClientPCSpeedup
%PROGRAMFILES%\MBOnrymSpeedup
%PROGRAMFILES%\MarSpeedp
%PROGRAMFILES%\MirxayzarAPCP
%PROGRAMFILES%\MultiSpeedUp
%PROGRAMFILES%\PC!Accelerate!Pro
%PROGRAMFILES%\PCAP
%PROGRAMFILES%\PCAPDownloader
%PROGRAMFILES%\PCAccPro
%PROGRAMFILES%\PCAccelerateP
%PROGRAMFILES%\PCAcceleratePro
%PROGRAMFILES%\ProAccelerationOfPC
%PROGRAMFILES%\RedSpeedup
%PROGRAMFILES%\SilverSpeedup
%PROGRAMFILES%\TickTackSpeedup
%PROGRAMFILES%\TsapriSpeedup
%PROGRAMFILES%\TsapriSpeedupit
%PROGRAMFILES%\WatchingSpeedup
%PROGRAMFILES%\acceleratepcpro
%PROGRAMFILES%\bokangspeedup
%PROGRAMFILES%\bpcapq
%PROGRAMFILES%\clientpcspeedup
%PROGRAMFILES%\heavenpcap
%PROGRAMFILES%\ineffablepcap
%PROGRAMFILES%\ipcap
%PROGRAMFILES%\iqpcap
%PROGRAMFILES%\limitedpcap
%PROGRAMFILES%\miapcp
%PROGRAMFILES%\numidapcap
%PROGRAMFILES%\pcapcp
%PROGRAMFILES%\plazypcap
%PROGRAMFILES%\qtpcap
%PROGRAMFILES%\usualspcap
%PROGRAMFILES%\vemopcap
%PROGRAMFILES%\xpcap
%PROGRAMFILES(x86)%\FAPCPro
%PROGRAMFILES(x86)%\Installer_P.C.A.P
%PROGRAMFILES(x86)%\PC!Accelerate!Pro
%PROGRAMFILES(x86)%\PCAP
%PROGRAMFILES(x86)%\PCAPDownloader
%PROGRAMFILES(x86)%\PCAPro
%PROGRAMFILES(x86)%\PCAccPro
%PROGRAMFILES(x86)%\PCAccelerateP
%PROGRAMFILES(x86)%\PCAcceleratePro
%PROGRAMFILES(x86)%\TsapriSpeedupit
%PROGRAMFILES(x86)%\acceleratepcpro
%PROGRAMFILES(x86)%\bokangspeedup
%PROGRAMFILES(x86)%\bpcapq
%PROGRAMFILES(x86)%\heavenpcap
%PROGRAMFILES(x86)%\ineffablepcap
%PROGRAMFILES(x86)%\ipcap
%PROGRAMFILES(x86)%\iqpcap
%PROGRAMFILES(x86)%\limitedpcap
%PROGRAMFILES(x86)%\miapcp
%PROGRAMFILES(x86)%\numidapcap
%PROGRAMFILES(x86)%\pcapcp
%PROGRAMFILES(x86)%\plazypcap
%PROGRAMFILES(x86)%\qtpcap
%PROGRAMFILES(x86)%\usualspcap
%PROGRAMFILES(x86)%\vemopcap
%PROGRAMFILES(x86)%\xpcap
%ProgramFiles%\TrouqrinSpeedup
%UserProfile%\Local Settings\Application Data\PC Accelerate Pro
%allusersprofile%\xpcap
%localappdata%\RedSpeedup