KMSpico Description
KMSpico is a software made to illegally activate Windows 10 and other Windows operating systems for free. This software is unsafe and has no connection to the Microsoft Corporation. Instances of KMSpico may open the way to further malware infections, installation of Potentially Unwanted Programs (PUPs) and more. There are many websites online that offer versions of KMSpico. Nearly all of them bundled with adware, malware and more. This may quickly put a computer at risk without the consent of the user.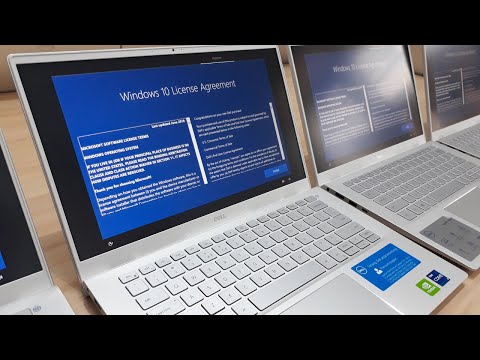 What does KMS stand for?
KMS stands for Key Management Service, a technology used by Microsoft to activate services on a local network. This is done to remove the need for connecting each computer to the company servers for verification.
Network administrators usually contact KMS servers through a Remote Procedure Call and then proceed to activate services. What KMSpico does is replacing the existing key with a new volume license key. Essentially, this allows service without connecting to the KMS server.
Users are advised to stay away from or uninstall KMSpico. A system backdoor may be used to install more malicious software when using the activator. KMSpico requires users to disable all security applications on the computer so it can be installed. If the software is to keep running, security exceptions have to be made as it will always be detected as a threat. Additionally, some users have experienced problems with their proxy settings after the tool is installed.
Development on the original KMSpico has been halted for years, and its creators never provided guarantees that their software is safe to use. Additionally, there are multiple instances of its installer being bundled with adware and malware on websites online, so using KMSpico is a security risk regardless of its original function.
Cybercriminals often take advantage of people who want to find useful computer software for free, so mirrors of that software exist online, bundled with harmful programs. In such cases, malware may display intrusive ads, redirecting their browser experience to dangerous websites and worse.
What Operating Systems is KMSpico Found On?
When the tool was initially launched, it used to be promoted as an activator for MS Office and Windows products.
KMSpico Windows 10
In the latest version of the tool, KMSpico promised users to overcome restrictions and to get free activation of Windows 10 without any fees and restrictions. Security experts advise against downloading this software, not only because of its illegal nature but also because of the risk involved in using it due to its potential malware links and bundles.
KMSpico Windows 7
The Windows 7 version of KMSpico offers to activate the operating system without the intervention of the user. Some sources of KMSpico Windows 7 are unsafe already, as it may begin running malicious activities after a time. Once the tool is downloaded, users may experience activities such as malware installation and even collecting personal information.
How can users remove KMSpico from their system?
First of all, never disable your antivirus if asked by KMSpico.
Also, only download applications from authorized distributors and official websites.
Using advanced and custom parameters during installation and checking for more components being installed. Users should keep in mind that these may be hidden and their machine could still get infected, so the best protection against that kind of approach is to avoid installing software from untrustworthy sources.
Furthermore, make sure your operating system and security software are updated at all times.
Finally, uninstalling KMSpico and getting rid of all its files. The safest way to go about this is to run a full system scan and to look for any additional potentially dangerous components that may still be present on your system. Keep in mind that some instances of KMSpico may leave files with different names after uninstallation.
Once uninstallation is complete, users are advised to look for the following executable files and to remove them entirely if spotted:
tap-windows-9.21.0.exe
KMSELDI.exe
AutoPico.exe
Secoh-qad.exe
Service_KMS.exe
unins000.exe
UninsHs.exe
If the installation of KMSpico cannot proceed, as usual, the following components must be removed as they may be related to the hacking tool:
Activator.rar
KMSpico_setup.exe
Re-LoaderByR@1n.exe
KMSpico_10.2.0.san.rar
Re-Loader RATON.exe
Keep in mind that with time other instances of KMSpico may appear with different installation files and related processes.