Advance System Care
Threat Scorecard
EnigmaSoft Threat Scorecard
EnigmaSoft Threat Scorecards are assessment reports for different malware threats which have been collected and analyzed by our research team. EnigmaSoft Threat Scorecards evaluate and rank threats using several metrics including real-world and potential risk factors, trends, frequency, prevalence, and persistence. EnigmaSoft Threat Scorecards are updated regularly based on our research data and metrics and are useful for a wide range of computer users, from end users seeking solutions to remove malware from their systems to security experts analyzing threats.
EnigmaSoft Threat Scorecards display a variety of useful information, including:
Ranking: The ranking of a particular threat in EnigmaSoft's Threat Database.
Severity Level: The determined severity level of an object, represented numerically, based on our risk modeling process and research, as explained in our Threat Assessment Criteria.
Infected Computers: The number of confirmed and suspected cases of a particular threat detected on infected computers as reported by SpyHunter.
See also Threat Assessment Criteria.
| | |
| --- | --- |
| Ranking: | 4,806 |
| Threat Level: | 10 % (Normal) |
| Infected Computers: | 15,563 |
| | |
| --- | --- |
| First Seen: | March 13, 2017 |
| Last Seen: | September 20, 2023 |
| OS(es) Affected: | Windows |
The Advance System Care at advancepctools.biz should not be mistaken for Advanced SystemCare by IObit Software even if that was the intention of the company behind the Advance System Care. The Advance System Care product is associated with advancepctools.biz that is not a top-level domain (TLD) and claims to offer system optimization features to the Windows OS users. The Advance System Care has a support line on +855-433-5747, which appears to be operated by support-geeks.com that is a free domain (as of March 14th, 2017) and does not host content. Apparently, support-geeks.com resembles Support.geeksquad.com, which offers technical support services to Best Buy customers.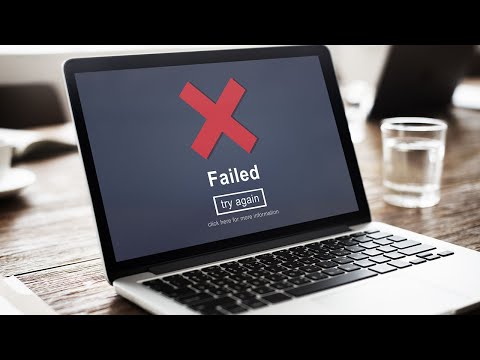 The Advance System Care is said to help users clean, optimize, and speed up their PCs in the span of two clicks on 'Scan' and 'Fix problems.' Computer users are welcomed to install the trial version of the Advance System Care that allows them to determine the state of their OSes and receive reports for problems daily until the trial period ends in 30 days. You will need to pay a monthly subscription of 29.95 USD for the first six months and 14.97 USD every subsequent month if you intend to use the Advance System Care and address the problems it has found. You may want to avoid paying for services by the Advance System Care considering that it is a repacked and re-branded version of the Advanced PC Fixer and the Advanced PC Care that were released by Pcvark Software Pvt. Ltd. The company mentioned before is known to develop questionable system optimizers that tend to support the same array of functionality in the Task Scheduler, Disk Defragmenter, Disk Cleanup, Registry Editor, and Service.msc, which come in the Windows OS and you paid for. There is no proof that the Advance System Care performs better that the built-in tools on Windows and you might want to reconsider installing and buying the Advance System Care.
The Advance System Care is classified as a Potentially Unwanted Program (PUP) that is connected to questionable domains and misleading promotional materials to generate revenue. Pcvark Software Pvt. Ltd. is not recognized as a trusted service provider and their product, the Advance System Care, might not speed up your computer. If you experience difficulties removing the Advance System Care by Pcvark Software Pvt. Ltd. manually, you may want to use a credible security suite to purge the program from your machine. AV programs may flag the files related to the Advance System Care as:
AdvPCTools
Adware ( 004f83121 )
Adware.Systemcare.5435872[h]
PUP.Optional.AdvanceSystemCare
Program.Unwanted.1884
Risktool.Systemcare
Riskware/SystemCare
Trojan.Win32.Generic!BT
File System Details
Advance System Care may create the following file(s):
#
File Name
MD5
Detections

Detections: The number of confirmed and suspected cases of a particular threat detected on infected computers as reported by SpyHunter.

1.
scad.exe
6c1992a64729a09520a9e9e5c76fd646
497
2.
scad.exe
bd50d6fbecadff55a36cfecf66805ba4
112
3.
scad.exe
6ff3379e57558bb0b19d76369b1bd6ae
65
4.
scad.exe
d623a593f2527fb8f3dfd1df249e2e7a
44
5.
scad.exe
3a1169123f6994f2f005ee76b3de943a
29
6.
scad.exe
54181ecf89df89d291008991bdb7c91a
28
7.
scad.exe
c160b3be9db0e5178f4576eb53dab5c1
23
8.
scad.exe
c302033b40ed6fd4714af39098c53cd9
21
9.
scad.exe
b7a2bda49de44bec785d5bdb0f9c3149
19
10.
scad.exe
692367cc4f775c830f3cb02e7bdbc29b
19
11.
scad.exe
d4c8077fd0a1094b21f2f24f258bd88b
19
12.
scad.exe
47a8b6334f555ac006faae61084b17bf
17
13.
scad.exe
dd774c7093ca8eaa4de0f0c73153d460
17
14.
scad.exe
30b7a2a2e0d037d4b7a5b2325987c74e
16
15.
scad.exe
314b6dcdc62bc7a9e435223472c90434
14
16.
scad.exe
6f277b2f9c268998510e77c255c51790
14
17.
scad.exe
78c643f1239b5402c504a59ab4338749
11
18.
scad.exe
799df252ccd2593b8cd1fda35df71dd4
10
19.
scad.exe
a3f26f395913912e544b10b35c292c1c
5
20.
ascsitesetup.exe
70da88a719c711edc59212930defa810
1
Registry Details
Advance System Care may create the following registry entry or registry entries:
File name without path
Advance -System Care.lnk
Advance System Care.lnk
Buy Advance System Care.lnk
Uninstall Advance System Care.lnk
Regexp file mask
%WINDIR%\System32\Tasks\Advance System Care_Logon
SOFTWARE\advancepctools.info
SOFTWARE\asc-pr
SOFTWARE\ASCValidatorService
SOFTWARE\Microsoft\Windows NT\CurrentVersion\Schedule\TaskCache\Tree\Advance System Care_Logon
SYSTEM\ControlSet001\services\ASCValidator
SYSTEM\ControlSet002\services\ASCValidator
SYSTEM\CurrentControlSet\services\ASCValidator
{F751A81C-AAF7-4E24-8E40-231FD881A20B}_is1
Directories
Advance System Care may create the following directory or directories:
%PROGRAMFILES%\Advance System Care