1337x.to Ads Description
1337x.to is an infamous peer-to-peering sharing website. Although it often makes available for downloaded copyrighted materials through magnet or torrent links, actual malware threats are not injected into the distributed data. However, that doesn't mean that visiting and using 1337x.to doesn't expose people to increased security and privacy risks.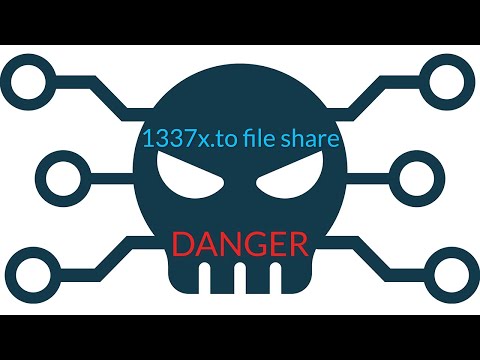 1337x.to employs rogue advertising networks resulting in users landing on it being shown unsolicited advertisements directly or redirected to third-party websites delivering such advertisements or serving as landing pages for Potentially Unwanted Programs (PUPs). This is where users should exercise caution.
Countless fraud websites have already been flooding the Internet, with their sole reason for existing being the proliferation of a browser-based tactic. Through deceptive and manipulative tactics, they attempt to trick people into subscribing to their push-notification services. This will allow the websites to generate monetary gains for their creators by delivering unwanted advertisements to all affected devices.
The more serious danger is if the users download and install a PUP on their system. Most PUPs act either as adware, a browser hijacker, or possess a mix of the functions of the two. Adware applications lurk inside the computer, cause unwanted redirects, generate intrusive banners, inject hyperlinks in the text of visited sites, or deliver other advertising materials. On the other hand, browser hijackers are capable of taking over the Web browser of the user. They will modify certain settings such as the homepage, new page tab, and the default search engine to open a specific promoted address. The aim is to drive artificial traffic towards that address, which is nearly always a fake search engine. Browser hijackers also can collect and exfiltrate private data such as the user's browser and search history, clicked URLs, IP address, geolocation, etc.
Now that you have been thoroughly informed about the possible threats hiding behind PUPs, let's go back to why you're here. The reason you landed on this page has something to do with 1337x.to, right? Whether you know this website as 1337x.to, 1337x.tw, or 1337x.is, all those websites tell you that they can provide you with a directory of torrent files and magnet links for copyrighted content. Needless to say, indulging in such activities as downloading copyrighted content via p2p websites and services is illegal. In fact, 1337x users who download certain movies could be targeted by lawsuits, too. It all depends on whether the representatives of the intellectual property that is being shared through such sites want and can take legal action.
But that's clearly not all that is shady about 1337x.to. Sometimes you might get exposed to various threats just by entering such a page. You don't even need to type the domain's address into your address bar directly. You could be redirected to this page accidentally when you click some random link on an affiliated website. Of course, you can easily close 1337x.to the moment your browser opens its tab, but quite a few users fail to realize the potential threats that come with this page.
For instance, it is possible for 1337.to to automatically launch a notification box that tells you to allow notifications from 1337x.to. If users think that allowing notifications is somehow related to accessing the content offered by this page, they might inadvertently modify their browser's settings by clicking the Allow button. However, allowing those notifications will not help you access copyrighted content easier. What really happens when you click that button?
Remember all the things we said about PUPs and how dangerous they can be? That's exactly what happens. The moment you click the Allow button, your browser's settings get modified in a way that 1337x's affiliates start tracking your online activities. Of course, they cannot collect personally identifiable data, but they can still figure out the websites you visit the most often and the keywords you use for your web searches. 1337x.to may share this information with its third-party partners, and it would expose you to third-party content.
Most of the time, the content is commercial, and it looks like it caters to your likes and preferences. That isn't too far from the truth because with the information on your browsing history, 1337x and its affiliates can target custom commercial content at you. This increases the possibility of your clicking on those ads, and with this, you would help these people to make money.
Most of the time, 1337x.to Ads, and all the content you see is not inherently malicious. Nevertheless, it is extremely annoying, and it could easily lead you to other suspicious and dangerous websites. Not to mention that you could end up having intrusive and useless applications on your computer. Hence, you should refrain from visiting the likes of 1337x.to, and if you think there might be PUPs on your system, you might want to use a powerful anti-malware program to remove them all.
It is also strongly recommended that you restore your browser's settings to default to remove all the traces of 1337x.to and its affiliates. Make sure that your browser is clean and safe before you start surfing the web again.