This week, the SpyHunter malware research team has highlighted a weekly roundup of common and critical malware threats that are currently affecting computers around the world. Take a look at this week's report and stay ahead of trending malware threats!
This Week in Malware Video
This episode discusses the following topics: How TempoSearch is a questionable source that may modify browser settings, how the Delta Plus Ransomware is locking files using an aggressive algorithm, and how WIOT Ransomware has joined the STOP/Djvu family of ransomware threats.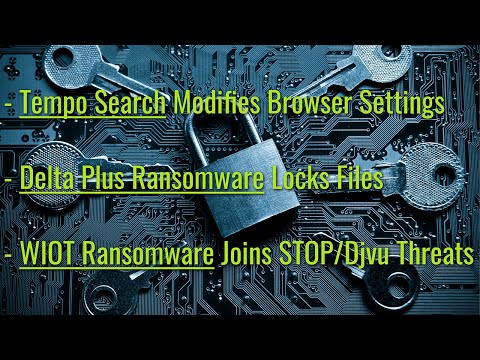 Malware Security Alerts of the Week
 

ServiceRecords will Damage Your Computer
ServiceRecords will Damage Your Computer is a deceptive application that's classified as a potentially unwanted program known for loading a MacOS systems where it may display misleading notifications and alert messages. Read more

 

 

Koom Ransomware
Koom Ransomware, from the STOP/Djvu family of threats, is an aggressive threat that encrypts files appending them with the .koom file extension just before it demands a ransom payment to supposildy restore all files it initially encrypted. Read more

 

 

Sihost
Sihost is a malware threat that mostly targets systems in China where it may load due to a user opening a spam message attachment that looks to be in the form of a harmless PNG image file. Read more

 

TempoSearch
TempoSearch is a misleading search engine and website that could load components that modify web browser settings thus causing unwanted site loads or redirects that end up sharing unwanted content and service offers. Read more
This Week's Most Interesting Computer Security and Malware News
Screenshots & Other Imagery
Malware Security Alerts Weekly Report for September 19 - September 25, 2021 Screenshots