Malware Security Alerts Weekly Report for March 20 - March 26, 2022
This week, the SpyHunter malware research team has highlighted a weekly roundup of common and critical malware threats that are currently affecting computers around the world. Take a look at this week's report and stay ahead of trending malware threats!
This Week in Malware Video
This episode discusses the following topics: A deep dive into recent ransomware threats that seek file encryption and how to safely detect and eliminate the threats known as XCBG, UIGD, and EYRV Ransomware.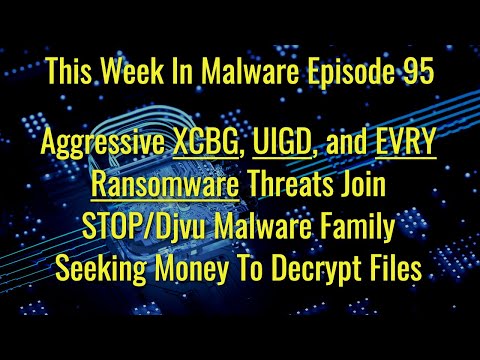 Malware Security Alerts of the Week
Wdlo Ransomware
Wdlo Ransomware is a threat that has joined the STOP/Djvu family of threats, which are known for aggressive actions of encrypting files and demanding a ransom to restore those same files. Read more

Xcbg Ransomware
Xcbg Ransomware is a vicious threat designed to target specific files and encrypt them for the purpose of demanding money from the victimized computer user to restore the files. Read more

Sapino.net
Sapino.net is a questionable website and browser hijacker that has associated web browser components that may load upon installation of freeware or third-party apps. The actions of Sapino.net may result in unwanted site redirects or loading of unwanted notifications and alerts seeking permission to display additional notifications. Read more

Uigd Ransomware
Uigd Ransomware is a threat that has come from the large and growing STOP/Djvu threat family of ransomware. Uigd Ransomware may encrypt several files on an infected PC where it will prompt a demand for a ransom payment to release the files from hostage or encryption. Read more
This Week's Most Interesting Computer Security and Malware News